SKIN PEELS
Micropeel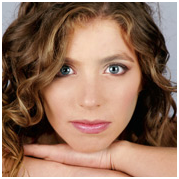 The Micropeel is one of the best ways to achieve a radiant complexion while improving the texture of your skin, leaving it soft and smooth. It is an excellent addition to your skin care regime. The Micropeel will expedite the exfoliation process of your skin by shedding the build-up of dead surface cells allowing for better penetration of skin care products, making them more effective.
The lightest of peels, it is a fabulous way to decrease pore size, reduce the signs of fine lines, dullness and visible skin imperfections, and it requires no downtime. This procedure is performed in a three-step clinical process that includes manual exfoliation through dermaplaning, chemical exfoliation, and finally cryogenic therapy. Cryogenic therapy is a technique that soothes and calms the skin, using carbon dioxide. This treatment is anti-inflammatory, anti-bacterial, and increases cell turnover, bringing the skin back to its normal pH and reducing erythema.
To achieve optimal results, Micropeels should be performed every four to six weeks while following a homecare regimen customized for you.
The advantages of the Micropeel procedure includes other additional benefits. Micropeel Plus is a self-neutralizing treatment that reduces acne, acne scarring, and corrects environmental skin damage. We take the Micropeel Plus one step further and apply a salicylic acid/glycolic peel solution. The salicylic acid helps to refine pores and reduce the appearance of acne. The glycolic acid aids in improvement of rough skin texture, blotchiness, and uneven skin tone.
The skin will have improved texture, decreased pore size and will be soft and glowing. A series of six peels every three to four weeks is recommended for optimal results.
Vitalize Peel:
This medium depth peel helps fight the effects of time, sun damage, and environmental assaults. This powerful yet non-invasive peel can take years off of aging skin. Suitable for all skin types this peel uses alpha and beta hydroxy acids in combination with resorcinol and retinol. The Vitalize peel is indicated for mild to moderate skin conditions such as acne, acne scarring, melasma, and sun damage.
Before the treatment is performed the esthetician and patient will determine this peel is correct for their skin. After the facial cleanse has been performed, dermaplaning may be needed, depending on the patients skin. The application of the chemical exfoliant will be applied, and multiple passes may be needed for desired results. Finishing the treatment, sun protection will be applied to protect the skin from photosensitivity.
Dramatic results are achieved with a series of three peels every three to four weeks. Mild to moderate peeling for three to five days may be seen on patient skin. Results can be seen after just one treatment with minimal downtime.
Rejuvenize Peel
Rejuvenize Peel is an advanced formulation of peeling agents, with a built-in anti-irritant and penetration enhancer that provides controlled exfoliation of the uppermost damaged layers of the skin to reveal fresher and healthier skin. The Rejuvenize peel is indicated for moderate to severe skin conditions including acne, acne scarring, melasma, and sun damage
This peel is recommended for most skin types, but tolerability to the Vitalize peel should be established for skin types V-VI before administering the Rejuvenize peel. Rejuvenize peel can produce a moderate amount of peeling for five to seven days. Patients may experience a deeper peel with more erythema, burning, and "frosting" on the skin with a slightly longer downtime. A series of three peels is recommended for best results and can be repeated every four to six weeks.
TCA Peel:
Trichloroacetic acid is one of the strongest forms of chemical exfoliants that can greatly improve the appearance of advanced aging, severe sun-damaged, and acne scarred skin. It reduces fine lines and wrinkles, improves skin texture, and decreases pore size.
After the patient and technician have agreed on a treatment plan, the patient's skin is thoroughly cleansed and prepped for the chemical exfoliant. The skin will be divided into four quadrants; the solution is applied to each quadrant, and repeated as needed. Multiple passes may be needed for optimal results. Proper sun protection will be applied once the chemical exfoliant has been fully applied. The patient will experience moderate peeling for seven to ten days.

ABOUT PERMANENT MAKEUP
Permanent makeup is possible through a procedure called micropigmentation in which an organic pigment is embedded beneath the skin to add permanent color. The procedure involves the use of a hand-held device that punctures the skin hundreds of times per minute with a very thin needle and pushes the pigment into the desired location.
In addition to defining the eyes, micropigmentation is used to enhance eyebrows and lips and can permanently create the look of blush and eye shadow.